Are you looking for best productivity apps to assist you in your work or personal life? There are many types of activities that we perform on a corporate to a personal level. All these things can be done seamlessly if you have improved productivity. Getting things done and getting things done on time is a completely different thing. As a result, we are providing an ultimate list of apps that will improve your productivity.
Top 10 Productivity Apps
We have put our immense effort into making this list and chose apps that cover all types of workflows. Since there are different needs with different tasks, we ensure you will find an app that will suit whatever work you are doing.
Here are our top 10 lists:
In This Article
Microsoft Outlook: For productivity regarding emails
Mircosoft Outlook is an email client used to manage emails. In addition, it also provides access to the Microsoft exchange server. As a result, users can also manage contacts, calendars, and tasks. At ApkOnline, Microsoft Outlook for Android is free, and you do not need to install anything. Microsoft Outlook has seamless management features that ease your productivity. It has the ability to separate important messages and make calendar schedules. Above all, it works with major email providers like Gmail and Office 365.
Hive: Best project management app
Hive is a platform of one-stop-shop productivity because it seamlessly connects various aspects of projects. Moreover, if users sync the app with the desktop version, it improves the workflow of all workers. With Hive, group members can have intuitive, collaborative meetings. They can check their tasks and upcoming deadlines and schedule meetings in real-time. Depending on the workflow, Hive has multiple ways to view and assign projects to co-workers. Some of the ways you can view projects include the kanban board and calendar. Apart from that, all tasks assigned to you will show on your personal to-do list, making you accountable.
ColorNote – Colorful note-taking productivity app
ColorNote is one of the best productivity apps that allows virtual note-taking apps on android. It has colorful notes where you can write down simple to-do lists or any information. As a result, you can quickly get a reminder about what you need to do in a short upcoming period. Moreover, all the notes in this app have a password protection feature. You can write sensitive information in ColorNote, and it will be password protected. Furthermore, It is easy to use and does not require much effort from the note-taker. Above all, you can sync your notes to your smartphone and tablet, making it one of the best productivity apps. 
Todist – For managing to-do lists
Todist is a simple yet fully packed task managing app that comes with many features. You can record tasks and group them based on the type of projects. In addition, you can also use the intuitive collaborative features to seamlessly work with your team. It is not just another to-do list app, you can see it as an upgrade from generic to-do list apps. Moreover, the app interface is minimal and does not have any distracting elements. Todist is available for iOS, Mac, Android, and Windows.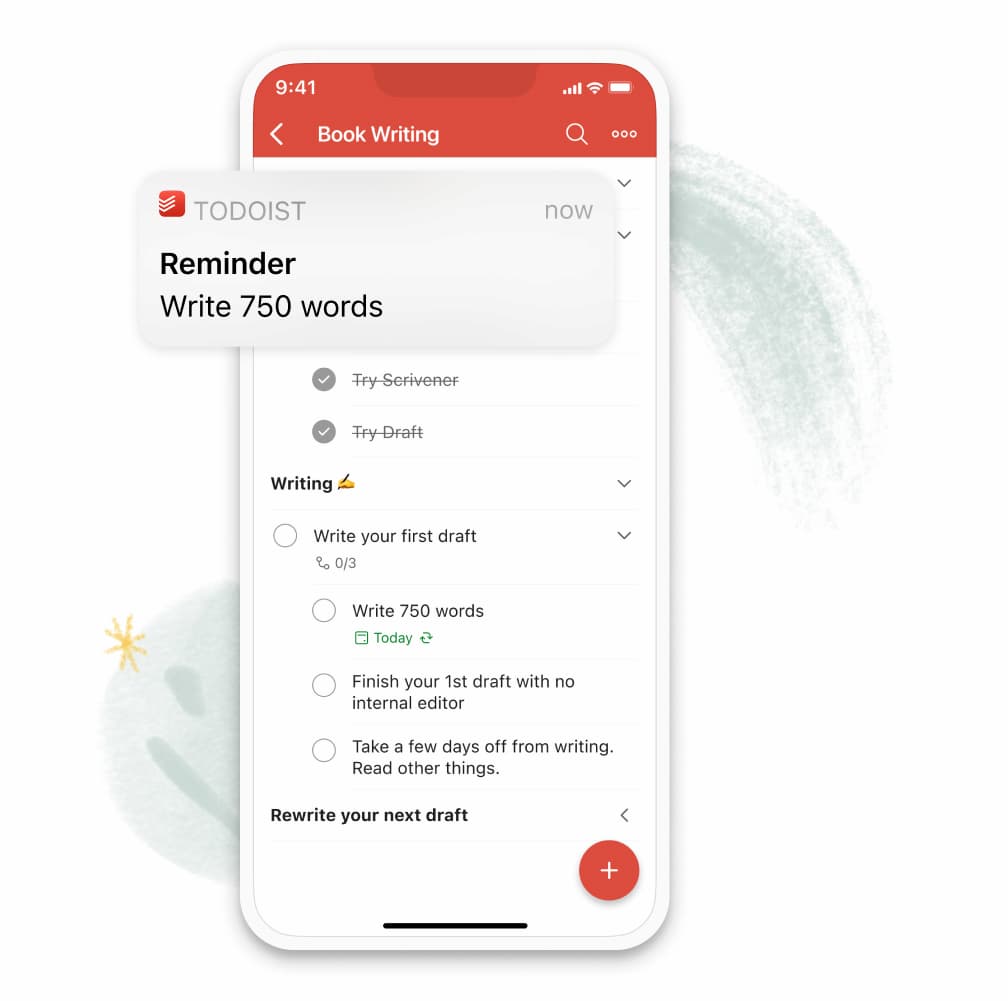 LOCX – Hide your personal data
With LOCX, you can protect sensitive information from risky cyber thefts. LOCX has full protection features that can hide almost all your files and data. For starters, it can hide your private photos and videos. Other than that, you can also guide confidential messages on WhatsApp and Facebook. Moreover, you can lock apps like contacts, emails, and messages with LOCX. Above all, phone configurations can also be protected to some extent. After that, there is also encryption of your pictures. 
Google Docs – Collaboration tool for productivity
Google Docs is probably the most popular online document creator with amazing collaborative tools. It is simple to use and does not require a very professional approach to work on it. Moreover, you do not need any special access to Google Docs. This online word processor allows multiple people to view documents in real-time. While there can only be one owner, any document can have multiple editors. As a result, it reduces redundancy and minimizes effort. Above all, editors can add comments and highlight areas anywhere in the document. The comments can be for a specific person rather than all the members working on the same document.  
Calendly- Seamless meeting schedules
Calendly simplifies meetings schedule that eliminates back and forth with clients. You can ask to sync your calendar when signing up with Calendly. After that, it will ask you to choose availability and time slots. As a result, people can choose or book time slots when looking at your calendly. They already know about your availability since you have already given that information to calendly. As a result, it works seamlessly and reduces all kinds of rescheduling of meetings.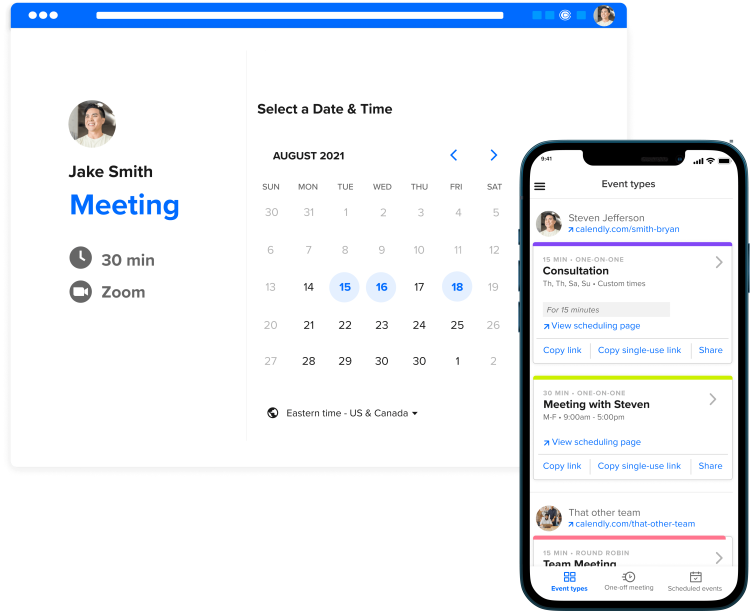 ClickUp – Task Management Tool
This all-in-one task management tool comes with a robust set of features. Productivity apps like these are crucial for people working in groups. ClickUp has a friendly user interface with versatile management tools. Anyone can easily create their workflow with ClickUp and develop their project. On top of that, there are 15+ custom views such as Kanban, Box, and Gantt. Using these work views, members can efficiently use time and resources. As a result, they will be able to spot priorities and have an overview of their project. ClickUp is an amazing tool if you like to keep track of your progress all the time. 
Evernote – Fully packed app for note taking
Evernote is a complete mixture of note takings and adding notes in one place. It is an amazing tool for taking notes that are ideas and thoughts. A cool feature of Evernote is that it allows users to add picture notes and use them as proper notes. Moreover, the picture notes are analyzed to detect what's written in them. As a result, you can use the search tool to find notes, including picture notes. Above all, you can also add tags in notes inside Evernote to filter them when needed. This feature is not available in most productivity apps for note-taking.
Brain.fm – Plays music to focus
It is true that music can enhance productivity and focus when working. As a result, Brain.Fm is on our list. Who would have thought that apps for productivity will include a music app? Brain.Fm has music for meditation, naps, and sleep, which you can play for 10 to 15 minutes. All the music available in Brain.fm is scientifically designed and helps you stay in the zone when working or meditating. It is free to use and available for iOS and Android.
Conclusion
From making a simple shopping list to a complex group project, we have covered it all. Most of the productivity apps in this list are available to download for your smartphones and computers. Moreover, some of them have a free version that will get the job done. However, feel free to get the paid version if you want. It will improve your productivity to the next level. 
If you are looking for online alternative to MS Word, check out our blog about 5 best online word editors.