Cloud services give access to shared files remotely, which makes things effortless and easy. There is no access to physical storage, which involves at least one party going to the other person's place. Cloud services have opened many doors for businesses and individuals when it comes to storing and sharing files.
What is OneCloud Online?
OneCloud Online is a deployment of OwnCloud and provides free online storage in its cloud. This platform is distributed by OnWorks, and anyone can use it through their web browser. OneCloud is an online interface with a unified management system. You and others can collaboratively share files to do certain tasks.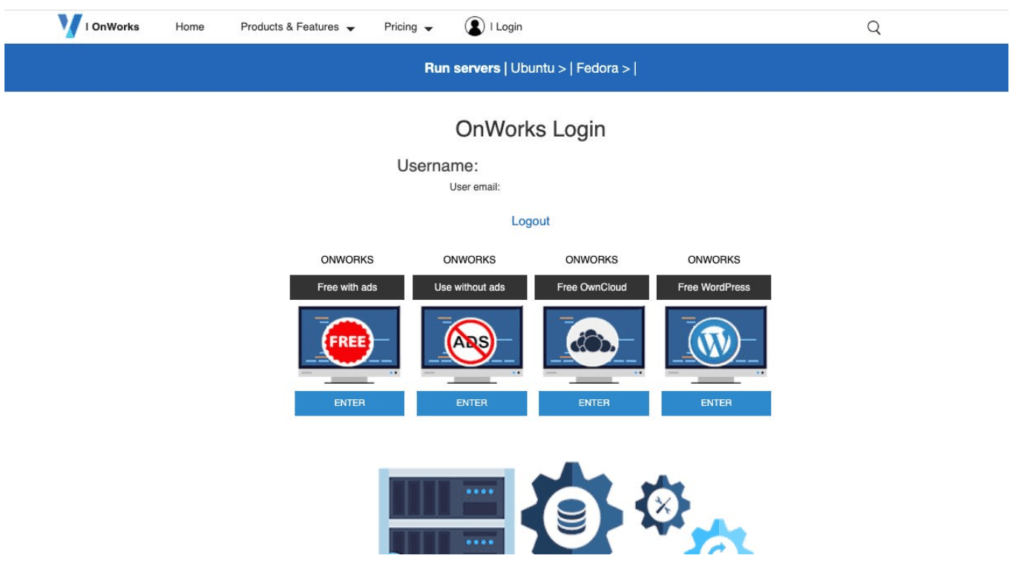 Advantages of Free Cloud Storage
This app has many features which are present in other major platforms like drive and Dropbox. Here are the advantages of using OneCloud free disk space.
Access Data
You can upload or store folders, files, pictures, and many more in your OneCloud storage. Moreover, you can access your data anytime and use it freely. OneCloud allows its users to access your storage box space from multiple devices. These devices can be your smartphones, tablets, and laptops. On top of that, you can directly access OneCloud on your browser like chrome. As a result, you can access your files and folders anytime you want. You don't have to be at your office or home; you can access OneCloud while you are outside. Above all, OneCloud ensures that only the rightful owner is accessing those data.
Protect Data
OneCloud has a robust security system where all your data is protected. On top of that, there are fine measures inside the platform where it also prevents deletion. Yes, users can sometimes delete files by mistake. As a result, OneCloud protects data from deletion and platform failure. Users can store sensitive files in this cloud storage which ensures its safety. Moreover, the files will automatically be protected on other devices where you can access your OneCloud.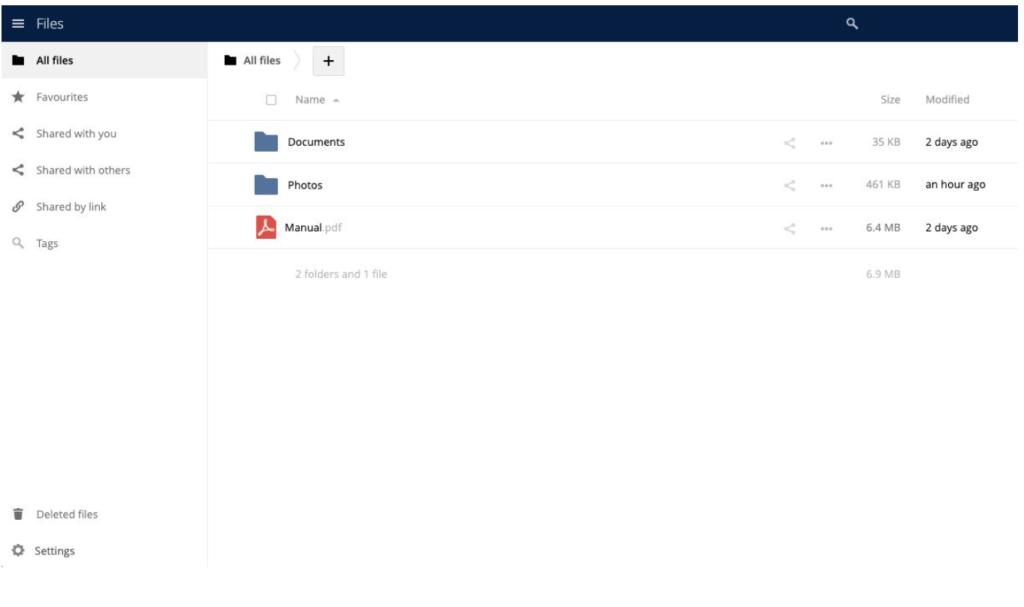 Share Data
Sharing of data is prevalent in online storage platforms, including OneCloud. Users can share files within the platforms making every work very collaborative. OneCloud provides amazing share data features that make the platform a unified multi-platform manager. In addition, you can share unlimited files and give access to all your latest pictures and documents. OneCloud has an interface that makes it good for collaborative work projects. There are two ways you can share your data using OneCloud. Firstly, you can share them directly by inviting people to your OneCloud. After that, you can find your friends inside the portal and give them access privately. Secondly, you can create links and share them publicly.
Keep in mind that you can give access to individual people and assign them specific access. On top of that, you can also restrict them in case you have assigned them something you don't want. It is an excellent tool that is a big advantage for OneCloud. Similarly, Google cloud storage and others have these intuitive features.
You can go to a specific path inside your OneCloud and create a link to share it. Moreover, you choose what others can do with your files when you share them with them. For instance, you can give them download, upload, or edit access based on the type of file. Within the sharing window, you can set the password to enter the folder and give it protection. Above all, you can also set an expiration date, after which the shared link will stop working.
Versioning
There are many cases when some changes in files are made unintentionally. It is a difficult situation, and you may have to do over all your work to recover. However, that is simply not the case with OneCloud. It has a versioning feature that puts its users at an advantage when using online storage services.
OneCloud regulates all the files and documents and saves various versions at set intervals. Meaning that it saves the version at a certain time, and you can revert back to it whenever you want. It is a great feature as someone can make changes to shared files. So in case you don't want the change, you can always restore to the previous version. Moreover, it also eliminates the risk of losing files. Anyone can delete certain sections, but the owner can always restore them due to saved versions.
It automatically saves old versions making it one of the best cloud storage. You can revert back to older versions by hovering over your file and choosing the version.
Drag and Drop
Just as uploading, storing, and sharing are seamless in OneCloud, the interface is also seamless. You can drag and drop files, which saves a lot of time, especially when dealing with many folders. Copying and pasting can take a lot of time as compared to something simple like drag and drop. This feature eliminates the need for any add-ons or plugins. Moreover, you also do not need much time to complete tasks involving moving files.
Simply log into the app from OnWorks platform and start the drag and drop feature. Seamless move files from one place to another in no time. You can open the target directory on a separate browser and drop files there. After that, the files will be automatically uploaded to the server.
File Notifications
OneCloud has a notification system within the interface and also via mail. Whenever there is some operation complete in your OneCloud storage, a notification will trigger. This can be when you share documents, pictures, videos, etc. As soon as you start sharing, the other person will get notified. As a result, he or she will act on that specific work immediately.
Activity Tracking
There is a complete log of all the activities done in OneCloud. As a result, you can track all the activities that happened in your OneCloud. These activities include opening files or making new folders. Moreover, restores from the bin and changes made to files are also prevented in the activity tracking. Above all, you can also track downloads from public share links.
Backups
Backups are an important part of cloud storage. OneCloud ensures backups without failing due to any reason. It has storage facilities that complete the backups without having issues regarding limited storage.
Conclusion
So these were the ultimate advantages of using cloud services like OneCloud. It is free to use, and the only thing you need is your google account. You need to use your email address to sign up and access this platform. On top of that, you can access other similar apps directly on OnWOrks.